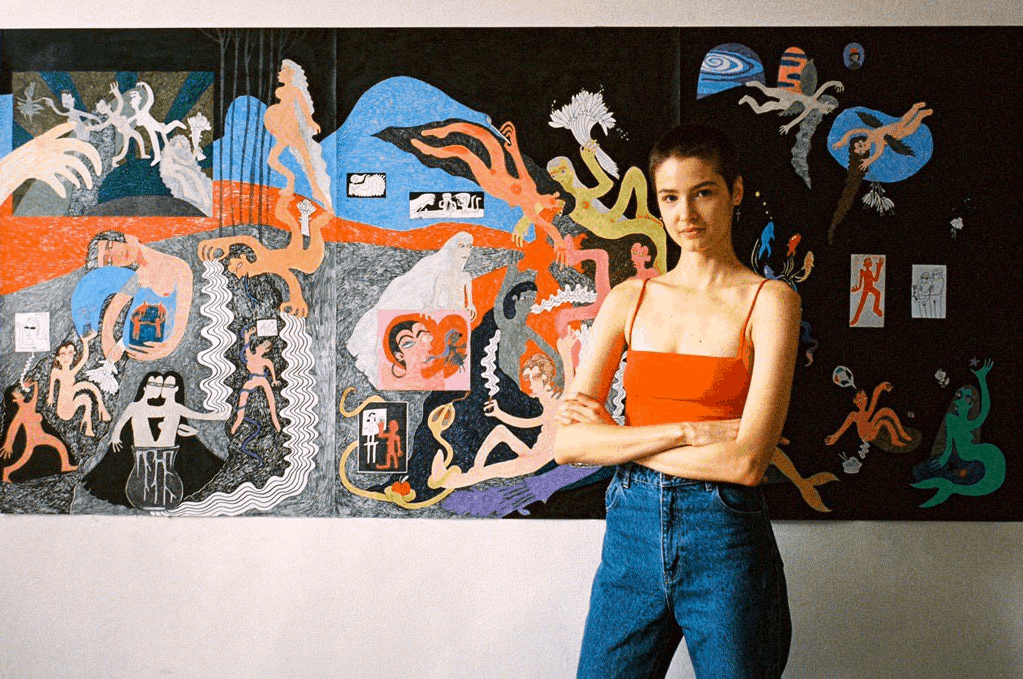 My name is Jovana Krneta (1995), I am a Belgrade born artist.
I studied at the University of Applied Arts in Belgrade, however in 2017 I took an opportunity to professionally start modelling. This allowed me to travel the world at a fast pace. Each new decision and destination made me further reshape my perception of the world. Because of that lifestyle on-the-go I began writing art journals, as a way of recording my impressions. I didn't want to miss anything, which only meant there was a lot to record. At a certain point I didnt know what was important before I drew it or wrote it down. My drawings became a way to make sense of my life, and to communicate that to others.
My inspiration comes from my dreams, the many travels, being part of the fashion industry, and my private life. The narrative content of my art features strong figures juxtaposed with confused and fragile ones. They represent real people I have met, but also fictional ghosts of my inner world, which coexist and intertwine in my drawings. My goal is to depict a females mind and her exploration of who she is. I want to show her constant struggle between having a public persona, while also trying to maintain who she really is deep inside, alive and burning.